EDGE22 Virtual Symposium

---
Mapping the Future of PALTC
Friday, October 28, 2022
10:00 – 6:00 PM ET
REGISTRATION NOW OPEN
---
Overview
Applicable to everyone who works in the PALTC setting, the 2022 EDGE Virtual Symposium will cover controversial and cutting edge issues facing practitioners throughout the PALTC continuum. EDGE will explore practical approaches to "mapping the future" of the PALTC system through engaging lectures, panel discussions, and facilitated small group interaction. Attendees will leave with practical takeaways they can apply to their practices.
During this one-day program, topics will include (subject to change):
Leadership, advocacy. and policy
Ethics
Behavioral health
Staffing challenges
Diversity, equity, and inclusion
DIVERGENCE, a continuing series of debates on controversial topics in PALTC
Learning Objectives
Overall Goal:
To improve patient care and outcomes by familiarizing participants with current and emerging issues in the PALTC setting to prepare them for potential leadership and ethical challenges.
Through this program, participants should be able to:
Incorporate innovative and thoughtful solutions and best practices to current and emerging leadership and ethical issues in your practice




Distinguish between the principles of leadership and management and the role each plays in facilitating the work of the interdisciplinary team




Identify ethical situations or conflicts, and apply the tenets of medical ethics, in routine and uncommon clinical encounters




Describe the various perspectives, including legal, technological, medical, and cultural that must be considered to provide holistic patient care




Explain to your patients and their families the benefits and limitations of psychotherapy in treatment




Effectively discuss the potential use of alternative treatments, their evidence-base, safety, and effectiveness with your clinical team and administrators.





Schedule* (all times ET)
Time

Description

10:00 AM – 11:00 AM
PALTC Leadership & Advocacy: The Drumbeat for Quality in Nursing Homes


This session will feature a panel to discuss the call for nursing home reform that has been highlighted in the recent report from the National Academies of Science. The panel will review recommendations is the report, as well as highlights from the January issue of JAMDA and the OneVoice effort. The stakeholders and areas of consensus and divergence will be discussed, as well as how AMDA'S advocacy work bridges diverse groups. Finally, it will provide a succinct overview of PALTC advocacy with tips on how, when, and where to communicate with local and national policy leaders to be most effective.





Speakers: Alex Bardakh, MPP; Philip Sloane, MD, MPH; Barbara Bowers, RN, PhD; Faith Wiggins
Moderator: Victoria Walker, MD, CMD

11:00 AM – 12:30 PM
Collision of Crises: Addressing Diversity, Equity, & Inclusion's Intersection with our PALTC Careforce Challenges
Work with our panel of experts to develop a SWOT analysis of PALTC as we take a deeper dive into the intersection of diversity, equity and inclusion and Careforce supply and development.  Participate in small group discussions around real-life case scenarios and come away with ideas to take advantage of opportunities as well as strategize how to handle threats you see facing PALTC.

Speakers

: Rajeev Kumar, MD, FACP, CMD; Elizabeth White, PhD, APRN; Ralph Warnock, MD, CMD; others to be confirmed




Moderator: Nancy Istenes, DO, CMD



12:30 PM – 1:30 PM
Break
1:30 PM – 2:30 PM
To GDR or to Not GDR – That Is the Five Star Question!
Gradual Dose Reductions have been a focus in Long-Term Care for many years, but when does it do more harm to the patient then good? The level of distress and mental health issues patients have experienced as well as psychotropic medication use has increased since the start of COVID-19. This workshop will focus on the regulations regarding use of antipsychotics and gradual dose reduction. In addition, to the recognized "appropriate" diagnoses for antipsychotic use, CMS recognizes many other major mental health conditions that also warrant use of antipsychotics and for which it may not be appropriate to GDR. Correctly documenting reasons a psychotropic medication is needed can decrease the number of pharmacy GDR requests received. Finally, the use and benefit of the interdisciplinary team meeting to address the use of psychotropic medications while focusing on meeting resident needs will be discussed.

Speakers: Lea Watson, MD; Rick Foley, PharmD; Barbara Wise, MD

2:30 PM – 4:00 PM
$#!t Happens! What Do We Do Now? —The Ethical and Legal Aspects of Medical Error in PALTC


A medical error may be defined as a commission or omission of an action with potentially adverse consequences for the patient. Medical errors occur commonly in PALTC and may result in distress and discomfort among staff and clinicians in addition to potentially causing harm to residents. This session will explore the types and frequency of medical errors in PALTC, how to respond when medical error is identified and how to prevent subsequent errors. This session will also address questions and controversies around the legal and ethical aspects of disclosure of medical error as well as the incorporation of apology in that disclosure. Breakout groups will allow for small group discussion of these and other issues surrounding medical error in PALTC.





Speakers: Nicole Brandt, PharmD, MBA; Katja Elbert-Avila, MD, MHS; Timothy Holahan, DO, CMD; Alan C. Horowitz, Esq., RN; Fatima Naqvi, MD, CMD; Robert A. Zorowitz, MD, MBA, CMD


4:00 PM – 4:30 PM
Break
4:30 PM – 6:00 PM
at the EDGE


In the center of transformation, and at the edge of innovation resides robust debate. We invite you to get in the middle of multiple controversial topics and lead the discussion.


Debate Topics:


Legalizing Medical Marijuana; Medicinal vs. Recreational




Cardiac Medications in Older Adults




COVID Isolation – Do the benefits still outweigh risks in isolating residents with COVID-19 from staff, family and other residents and/or full lock-downs when cases are identified?



* NOTE: Program schedule is still in development. Session titles, descriptions and speakers are subject to change.

Speakers
Alex Bardakh, MPP, PLC, is the Director of Public Policy and Advocacy for AMDA – The Society. Mr. Bardakh works for the Society's extensive Public Policy agenda through Advocacy in Congress and numerous Federal Agencies. A graduate from the University of Maryland Baltimore County (UMBC) in Political Science/Psychology and Master's Degree in Public and Legal Policy, Mr. Bardakh has extensive experience in health policy with a specific focus on areas such as payment models and quality of care initiatives. He has been a recognized national speaker on healthcare policy and has spoken at national conferences throughout the country.
Alice Bonner, PhD, RN, FAAN, has been a nurse practitioner for over 30 years. She is currently Senior Advisor for Aging at the Institute for Healthcare Improvement (IHI) and Chair of Moving Forward: Nursing Home Quality Coalition. From 2015-2019, Bonner served as Secretary of the Executive Office of Elder Affairs for the Commonwealth of Massachusetts. From 2011 to 2013, Dr. Bonner served as Director of the Division of Nursing Homes in the Centers for Medicare and Medicaid Services (CMS) in Baltimore, MD.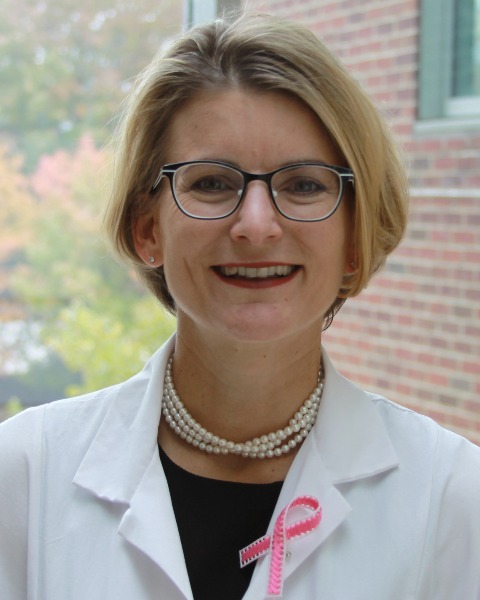 Nicole Brandt, PharmD, is a professor in the Department of Pharmacy Practice and Science and executive director of the Peter Lamy Center on Drug Therapy and Aging. Since joining the University of Maryland School of Pharmacy, she has expanded geriatric training opportunities available, including the geriatrics/palliative care pathway, ASHP-accredited geriatrics residency, and two-year post-PharmD fellowship. Dr. Brandt has been active in promoting optimal care for older adults and has affected this through her educational, clinical, as well as health care policy work. She is the past president and board chairman of American Society of Consultant Pharmacists.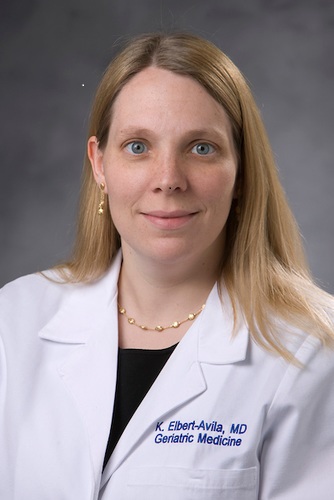 Katja Elbert-Avila MD, MHS, is an Associate Professor of Medicine at Duke University. She practices Geriatric Medicine at the Durham Veterans Affairs Medical Center (DVAMC), where she serves as Medical Director for the DVAMC Community Living Center and as a Clinical Ethics Consultant. She is Associate Program Director for the Duke Geriatrics Medicine Fellowship program.
Rick Foley, PharmD, is a consultant pharmacist with CVS/Omnicare with over 30 years' experience in the post-acute long term care market. He is board certified in Geriatrics and is a Fellow of the American Society of Consultant Pharmacists. He served on the Board of Directors for the Florida Society for Post-Acute and Long-Term Care (FMDA) from 2016 to 2021. He was a clinical professor of Geriatrics at the UF College of Pharmacy for 8 years. In 2021, Dr. Foley was the first pharmacist recipient of the FMDA Quality Champion award.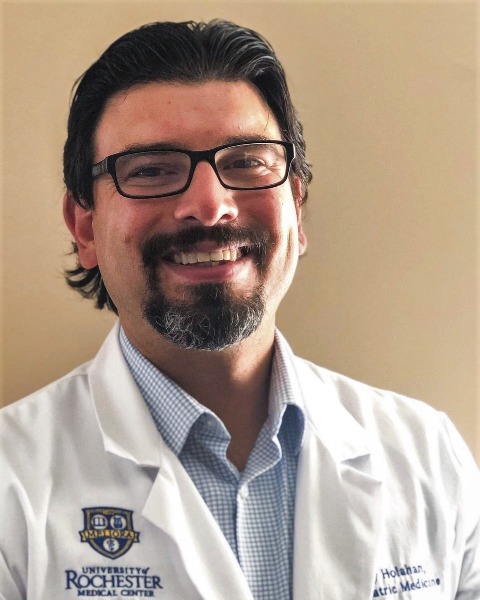 Timothy Holahan, DO, CMD, is an Assistant Professor at University of Rochester School of Medicine and Dentistry. He is Board Certified in Internal Medicine, Geriatric Medicine and Palliative Care Medicine. He is currently faculty at the University of Rochester School of Medicine and Dentistry. He serves as Medical Director of multiple skilled nursing facilities in the Rochester, NY area. Dr. Holahan also is currently the president of the Finger Lakes Medical Directors Association and current board member for the New York Medical Directors Association (NYMDA). Dr. Holahan currently serves as the Vice Chair of the AMDA Ethics Committee. His passion is to deliver high quality geriatric care in nursing homes and care for complex patients in the SNF setting.
Alan Horowitz, Esq., RN, is a partner at Arnall Golden Gregory, LLP and focuses his health law practice on issues concerning skilled nursing facilities, home health agencies and hospices. Before joining the firm, Mr. Horowitz served as Assistant Regional Counsel at the United States Department of Health and Human Services' Office of the General Counsel. He worked closely with and litigated cases on behalf of the Centers for Medicare and Medicaid Services. He has litigated cases before the HHS Departmental Appeal Board and the federal courts involving enforcement actions taken by CMS as well as having worked with the U.S. Attorneys' Office defending Medicare coverage determinations and Federal Tort Claims Act cases.
Nancy Istenes, DO, FACP, CMD, is the Chief Medical Officer for Saber Healthcare Group. She is a graduate of the Philadelphia College of Osteopathic Medicine and completed her residency training in Internal Medicine in Pittsburgh, Pennsylvania and a Geriatric Medicine Fellowship at The Cleveland Clinic. She is board certified in Internal Medicine and Geriatric Medicine. She practiced at Summa Health System in Akron, Ohio for 15 years and specialized in developing innovative models of care delivery for complex medical patients. She has always had a passion for nursing home residents and has spent a large part of her career working in a skilled nursing facility and long-term care setting. Dr. Istenes is a Certified Medical Director and serves as the chair of the Workforce Development Committee for The Society for Post-Acute and Long-Term Care Medicine and is on the board of directors for the Ohio Medical Directors Association.
Rajeev Kumar, MD, FACP, CMD, is the Chief Medical Officer of Symbria and the managing partner of Midwest Geriatrics, a medical group in Illinois who splits his time between administrative and clinical roles while serving as a board member of AMDA and AMDA's delegate to AMA. He serves as a medical director to two nursing facilities and a hospice program.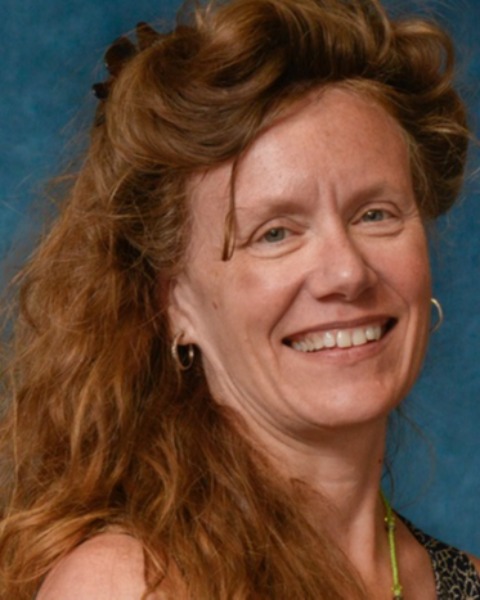 Anne Montgomery, BA, MS, is Director of Altarum's Center for Eldercare Improvement, where she oversees a broad portfolio of research and analysis aimed at coordination and integration of medical care and long-term services and supports for a fast-growing population of older adults and has more than two decades of policy experience working on Medicare, Medicaid and related programs. Prior to Altarum, Ms. Montgomery served as a Senior Advisor for the U.S. Senate Special Committee on Aging, where she designed and developed hearings and numerous bills enacted as part of the Affordable Care Act. Ms. Montgomery has served as an analyst for the House Ways & Means Committee, the Government Accountability Office and the Alliance for Health Policy in Washington, DC and was an Atlantic Fellow in Public Policy in 2001-2002 in London, where she undertook comparative policy analysis of the role of family caregivers in the development of long-term care in the UK and the U.S. Anne Montgomery started her career as a health and science journalist covering biomedical research at the National Institutes of Health and health policy proposed and enacted in Congress. Ms. Montgomery is a member of the National Academy of Social Insurance, Academy Health and the American Society on Aging. She has an M.S. from Columbia University and a B.A. from the University of Virginia and has taken gerontology coursework at Johns Hopkins University.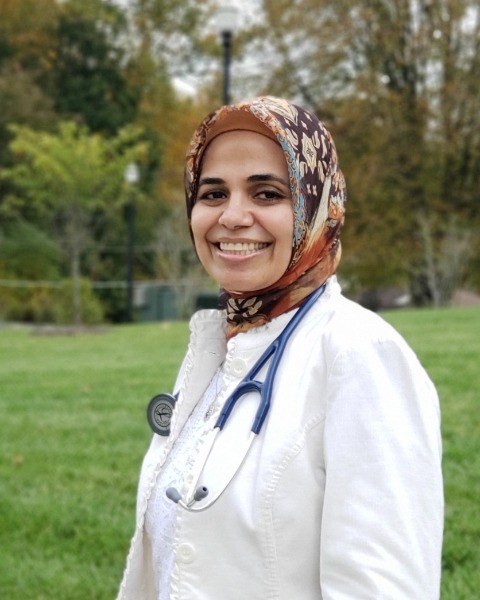 Fatima Naqvi, MD, CMD, is currently working as a Hospice Medical Director for Holy Cross Hospice and Home Care in Maryland. Dr. Naqvi is Board Certified in Family Medicine, Geriatrics, Palliative and Hospice Medicine. She is a MOLST Master Trainer. Her passion is to serve older adults and the staff members at all levels who are caring for them. She enjoys learning and teaching. She was appointed as Maryland Medical Director of the Year Award in 2019 by Mid-Atlantic Maryland Society. She received the Choosing Wisely Campaign Award in 2019 for Antipsychotic medication reduction in multiple facilities. Ethics Committee and Advance Care Planning Task team (Dr. Naqvi and 3 other MDs) published a 5-S CARE Plan Tool Kit and Documentation Guide. She is a member of the Ethics Committee, Education Planning Committee, Policy and Advocacy Policy Committee and Diversity Equity and Inclusion Committee. Currently, she serves as a secretary at her local Chapter of AMDA. Dr. Naqvi's passion is transformative leadership and avoiding Burnout as a physician leader. She enjoys meditation, mindfulness and Yoga for work life balance.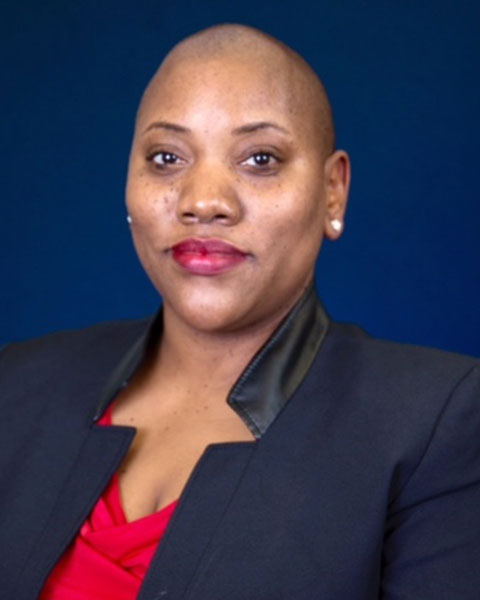 Diane Sanders-Cepeda, DO CMD is a Senior Medical Director with UnitedHealthcare Retiree Solutions. In this role, Dr. Sanders-Cepeda provides oversight and direction for multiple clinical programs and initiatives as well as creating and designing innovative solutions to meet the demands of the retirees she serves. Dr. Sanders-Cepeda serves at a national level and presents clinical results to private and public sector business entities throughout the country. Dr. Sanders-Cepeda currently serves on the AMDA Board of Directors and is President for her state chapter FMDA.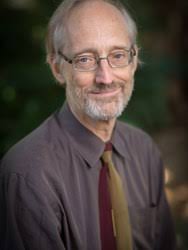 Philip Sloane, MD, MPH is the Elizabeth and Oscar Goodwin Distinguished Professor, of Family Medicine, Associate, Chair for Academic Development, and Co-Director of the Program on Aging, Disability, and Long Term Care, and Cecil G. Sheps Center for Health Services Research at the University of North Carolina-Chapel Hill. He is a nationally recognized geriatrician, the co-editor-in-chief of JAMDA, and a member of the National Academies Task Force on Nursing Home Quality of Care.
Victoria Walker, MD, CMD, FAAFP, is the Medical and Clinical Officer for the Avera eCARE Senior Care telemedicine program. She provides support and direction to an interdisciplinary team that supports nursing home staff and residents of post-acute, long-term care and assisted living in 24 states. Dr. Walker is also a Clinical professor of Family Medicine at the University of South Dakota Sanford School of Medicine. She currently serves on the AMDA board of directors, the Clinical Issues Subcommittee of the Public Policy Committee, the Telemedicine Workgroup and the Education workgroup for the North Central Society of PALTC.
Ralph Warnock, MD, CMD, practiced family medicine in Thomaston, GA from April, 1977 until December, 2012. At that time, Dr. Warnock closed his private practice to be full-time PALTC. In March 2020, he moved to the role of Chief Medical Officer for Community Health Systems of Georgia where he has been making sure that all clinical facets of our company are evidence based, person-centered and physician driven. This has been a challenging and rewarding time for him, especially with rapidly moving to a value-based organization. He serves a rural population along with AMDA and Mercer University Medical Schools to research ways to attract and retain providers.

Lea Watson, MD, MPH, is a geriatric psychiatrist and consultant to the long-term care workforce on issues of behavioral health and psychopharmacology. Dr. Watson currently runs a highly acclaimed Psychiatry Fellowship for LTC clinicians, providing practical and accessible tools for non-psychiatrists. She also leads a Behavioral Health Integration program for a large NH practice serving over 5000 patients and supervises over 25 IDT psychopharmacology meetings in her role as an associate medical director for several large nursing home systems in Colorado.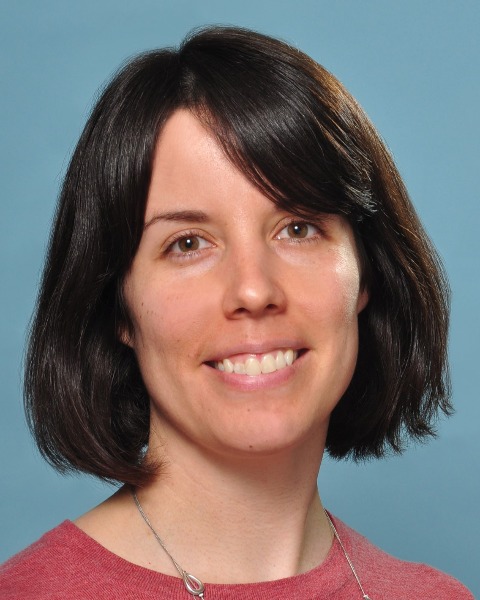 Elizabeth White, PhD, APRN, is an Assistant Professor at Brown University in the Center for Gerontology and Healthcare Research. She is a geriatric nurse practitioner with a clinical background in long-term care.
Faith Wiggins joined the 1199SEIU Training and Employment Funds in 2002. She oversees TEF's work in project development, participant outreach, and labor-management engagement in the long-term care, community-based organizations, and pharmacy sectors. Prior to joining TEF, Ms. Wiggins served as Director of Workforce Development at Cooperative Home Care Associates, a worker-owned home care agency and was a founding board member PHI (formerly the Paraprofessional Healthcare Institute). She has years of leadership experience in the healthcare, human resources, community development and financial services sectors. Ms. Wiggins earned a Bachelor of Arts degree from Barnard College, Columbia University and received a HUD Fellowship to complete a Master of Science in City and Regional Planning concentrating in Community Economic Development at Pratt Institute.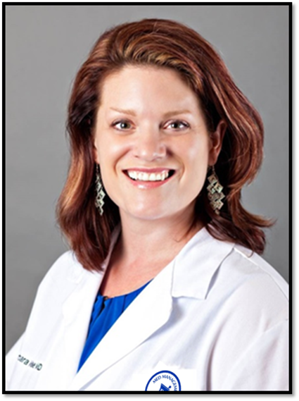 Barbara Wise, MD, is currently employed by Cape Fear Valley Health System in Fayetteville, NC where she sees patients in long-term care facilities, oversees training of psychiatry residents, and manages the ECT service. She aspires to address mood, anxiety, psychotic, and cognitive problems that contribute to poor quality of life for elderly patients. Some of her major focuses include dose reduction of psychotropic medications, addressing the influence of comorbid medical conditions on psychiatric conditions, and reducing polypharmacy.
Robert Zorowitz, MD, MBA, CMD, is Regional Vice President, Health Affairs, for the Northeast at Humana. A graduate of Albany Medical College, he completed a residency in Internal Medicine at Long Island Jewish Medical Center and a fellowship in Geriatric Medicine at Mt. Sinai School of Medicine. He received his MBA from the Goizueta Business School of Emory University. He is board-certified in Internal Medicine, Geriatric Medicine, Hospice/Palliative Medicine and is a Certified Medical Director in Post-Acute and Long-Term Care. Over the years, his practice took him to the office, hospital and post-acute/long-term care settings. For the last 15 years, he has been the American Geriatrics Society Advisor to the American Medical Association's CPT Editorial Panel.
Credit Information
6.5 CME
6.5 CMD Management
6.5 MOC
Credit Statements
CME:
Designation
AMDA – The Society for Post-Acute and Long-Term Care Medicine designates this live activity for a maximum of 
6.5
.0 AMA PRA Category 1 Credit(s)TM
. Physicians should only claim credit commensurate with the extent of their participation in the activity. 
Accreditation
AMDA – The Society for Post-Acute and Long-Term Care Medicine is accredited by the Accreditation Council for Continuing Medical Education (ACCME) to provide continuing medical education for physicians.
CMD:
This live activity has been pre-approved by the American Board of Post-Acute and Long-Term Care Medicine (ABPLM) for a total of 
6.5 management hours
 toward certification or recertification as a Certified Medical Director (CMD) in post-acute and long-term care medicine. The CMD program is administered by the ABPLM. Each physician should claim only those hours of credit actually spent on the activity.
Maintenance of Certification (MOC): 
Successful completion of this CME activity, which includes participation in the evaluation component, enables the participant to earn up to 6.5
Medical Knowledge MOC points
in the American Board of Internal Medicine's (ABIM) Maintenance of Certification (MOC) program. Participants will earn MOC points equivalent to the amount of CME credits claimed for

the activity. It is the CME activity provider's responsibility to submit participant completion information to ACCME for the purpose of granting ABIM MOC credit.
Disclosures
The Society requires the disclosure of all speaker/faculty/planner's relevant financial relationships; presence of off-label use of a device or medication; and discussion of any experimental, new or evolving topic prior to each accredited education activity.

If the learner perceives any bias toward a commercial product or service, advocation of unscientific approaches to diagnosis or therapy, or recommendation, treatment, or manners of practicing health care that are determined to have risks or dangers that outweigh the benefits or are known to be ineffective in the treatment of patients, please report this to the Society's staff.

All relationships have been identified, mitigated, and resolved.
The following AMDA Online Education Committee member(s) have financial relationships to report: Robert Zorowitz, MD, MBA, CMD – United Health Group: Stock Shareholder; all others have no relationships to disclose.
The following speaker(s) have financial relationships to report:
All other speakers have no financial relationships to disclose.
AMDA staff have no financial relationships to disclose.
Course Pricing
Early Bird Rate
Deadline August 31
Regular Rate
September 1 - October 20
Late Rate
October 21 - October 28
Member
$199
$249
$349
Non-Member
$269
$339
$449
Technical Requirements
Desktop or laptop computer recommended
Stable internet connection
Webcam
Microphone or phone connection to access audio
Registration Cancellation
Cancellations must be submitted via email to registration@paltc.org. Cancellations must be received seven (7) days prior to the start of the course for a full refund less a $100 administrative fee. Cancellations received less than seven (7) days prior to the start of the course will result in the forfeiture of all registration fees. "No Shows" also forfeit all fees. Forfeited registration fees cannot be applied to subsequent AMDA programs.

If it becomes necessary to cancel or postpone the start date of the course, the Society will not be responsible for any costs incurred by the registrant. A full refund of registration fees will be made if the course is not rescheduled, or if the registrant is unable to attend the rescheduled course.