The Unrecognized Burden of RSV in Older Adults
---
Live Webinar
---
The Unrecognized Burden of RSV in Older Adults
Wednesday, July 26, 2023
7:00–8:00 PM ET
Overview
Respiratory Syncytial Virus (RSV) is associated with substantial morbidity and mortality in older adults with a disease burden comparable to influenza. Advancing age increases susceptibility and mortality to RSV-associated pneumonia and the presence of underlying comorbidities—such as CHF and COPD—increases the risk of hospitalization among older adults who develop RSV. This webinar will discuss how to clinically recognize and diagnose RSV in older adults, as well as review new therapies and vaccines for RSV. Participants will have an opportunity to ask questions during the live webinar or can submit questions ahead of time to Linda Lang at llang@paltc.org.
Learning Objectives
By the end of the webinar, participants should be able to:
Describe the revised evaluation and management guidelines for the nursing facility, home, and residence.
Define the burden of RSV in older adults
Explain how to clinically recognize and diagnose RSV.
Discuss the latest therapies and vaccines for RSV.
Speakers
Angela Blanche, MD; Ghinwa Dumyati, MD
Biographies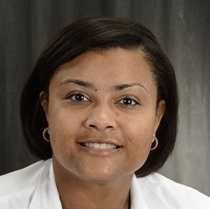 Angela Branche, MD
,is an Associate Professor of Medicine at the University of Rochester. Dr. Branche received her Bachelor of Arts degree in Biology at the University of Pennsylvania and Doctorate in Medicine at American University of the Caribbean. She completed residency in Internal Medicine at NYU Langone Hospital-Brooklyn in Brooklyn, NY and infectious disease fellowship at the University of Rochester. She currently has a clinical inpatient practice comprised of both general infectious diseases and HIV medicine patients. During her years at the University of Rochester her focus in research involved the use of viral molecular and immunological diagnostic assays to explore the pathogenesis and host response to acute viral respiratory illnesses in adults. She is currently Co-Principle Investigator for the UR Vaccine Treatment and Evaluation Unit (UR VTEU) one of ten NIH funded network sites in the US. Her current research activities explore clinical disease, pathogenesis, development of therapeutics and vaccine biology related to infection with viral and bacterial respiratory pathogens. Studies include population-based studies of RSV infection and the development of vaccines and anti-viral agents for RSV. She is actively involved in the NIH and University of Rochester research response to COVID-19 and is helping conduct, natural history, therapeutic and vaccine studies. She is a member of the Infectious Disease Society of America Public Health Committee and the NIH IDCRC Emerging Infections Expert Working Group.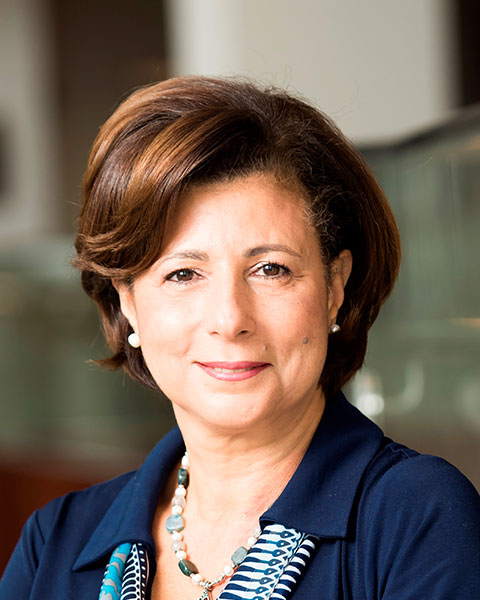 Ghinwa Dumyati, MD
, is an infectious disease physician and professor of medicine at the University of Rochester Medical Center. Her research, which is presently funded by the Centers for Diseases Control and Prevention, focuses on emerging infectious diseases of public health importance. She is also an expert in quality improvement and antibiotic stewardship and has assisted numerous nursing homes in implementing antibiotic stewardship programs. She is the chair of the AMDA Infection Advisory Subcommittee and a Fellow of the Society of Healthcare Epidemiology of America.
Credit Information
1.0 CME
1.0 CMD Clinical
1.0 MOC
Credit Statements
CME:
Designation
AMDA – The Society for Post-Acute and Long-Term Care Medicine designates this live activity for a maximum of 
1
.0 AMA PRA Category 1 Credit(s)TM
. Physicians should only claim credit commensurate with the extent of their participation in the activity. 
Accreditation
AMDA – The Society for Post-Acute and Long-Term Care Medicine is accredited by the Accreditation Council for Continuing Medical Education (ACCME) to provide continuing medical education for physicians.
CMD:
This live activity has been pre-approved by the American Board of Post-Acute and Long-Term Care Medicine (ABPLM) for a total of 
1.0 clinical hour
  toward certification or recertification as a Certified Medical Director (CMD) in post-acute and long-term care medicine. The CMD program is administered by the ABPLM. Each physician should claim only those hours of credit actually spent on the activity.
Maintenance of Certification (MOC): 
Successful completion of this CME activity, which includes participation in the evaluation component, enables the participant to earn up to 1
Medical Knowledge MOC points
in the American Board of Internal Medicine's (ABIM) Maintenance of Certification (MOC) program. Participants will earn MOC points equivalent to the amount of CME credits claimed for the activity. It is the CME activity provider's responsibility to submit participant completion information to ACCME for the purpose of granting ABIM MOC credit.
Disclosures
The Society requires the disclosure of all speaker/faculty/planner's relevant financial relationships; presence of off-label use of a device or medication; and discussion of any experimental, new, or evolving topic prior to each accredited education activity.
If the learner perceives any bias toward a commercial product or service, advocation of unscientific approaches to diagnosis or therapy, or recommendation, treatment, or manners of practicing health care that is determined to have risks or dangers that outweigh the benefits or are known to be ineffective in the treatment of patients, please report this to the Society's staff.
The following speaker has financial relationships to report:
Angela Branche, MD – GSK, Janssen: Advisory Board; Pfizer, Cyanvac, Vaccine.Com, Merck: Grant/Research Support (principal investigators);
Ghinwa Dumyati, MD – Pfizer: Contracted Research
All other planners or Society staff have no relevant financial relationships.
All relevant financial relationships have been reviewed and mitigated.