Performing a Valid Objective Hearing Assessment and Audiology Referral in Skilled Nursing Facilities (Archive 6/15/22)
1.0 CME / 1.0 CMD Clinical
Hearing services in skilled nursing facilities (SNF) are mandated by federal law OBRA 1987 and many states have laws to ensure hearing assessments. New residents enter the facility after hospitalization for chronic disease, infections, trauma, and treatment with ototoxic medications. Since hearing loss is invisible, the only way of knowing if there is an underlying hearing issue is a valid screening or an audiological evaluation. The impact of identifying, treating, and correcting hearing improves residents' quality of life and quality of care. In addition, knowing the status of hearing and auditory processing of speech allows for improved quality indicators and overall treatment for facility residents. This webinar will discuss how to build a successful audiology program in the nursing facility. Speakers will address challenges and limitations to providing quality audiology in this setting and provide strategies to reduce barriers.
Learning Objectives
By the end of the webinar, participants should be able to:
Discuss the means and value of objective hearing testing.

Describe barriers to providing quality audiology in the nursing facility.
Explain methods and needs for contracting audiology services in a facility.
List chronic disease and pharmaceutical effects on hearing and balance.
Describe benefits to resident quality of life and quality of care through better hearing.
Speaker Information:
Speaker(s): Kathryn Dowd, AuD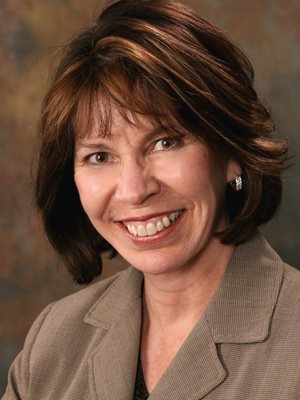 Kathryn Dowd, AuD, is the executive director at The Audiology Project, Inc. She received her undergraduate degree in French Education from Spalding University, a Masters in Audiology from University of Louisville and Clinical Doctorate from Salus University. Her background over the past 42 years is in educational audiology at the local and state levels, private practice, and ENT and proprietary clinics. For the past 10 years, Dr. Dowd has worked to raise the awareness of chronic disease and ototoxic medications causing hearing loss by instructing diabetes educators, optometrists, and audiologists nationally about this silent unmet medical need. In 2021, her advocacy efforts moved the Centers for Disease Control and Prevention to recommend a baseline hearing test at the time of diagnosis and annually thereafter. Dr. Dowd is heading advocacy and collaboration efforts with audiology organizations on clinical guidelines for patient care in the area of chronic and infectious diseases.

Credit Information:
Activity Created 6/2022

Credits Available Until 6/2025

Credit Statements:

CME: AMDA – The Society for Post-Acute and Long-Term Care Medicine designates this enduring material for a maximum of 1.0 AMA PRA Category 1 Credit(s)TM. Physicians should only claim credit commensurate with the extent of their participation in the activity.

AMDA – The Society for Post-Acute and Long-Term Care Medicine for Post-Acute and Long-Term Care Medicine is accredited by the Accreditation Council for Continuing Medical Education (ACCME) to provide continuing medical education for physicians.

CMD: This self-study activity has been pre-approved by the American Board of Post-Acute and Long-Term Care Medicine (ABPLM) for a total of 1.0 clinical hours toward certification or recertification as a Certified Medical Director (CMD) in post-acute and long-term care medicine. The CMD program is administered by the ABPLM. Each physician should claim only those hours of credit actually spent on the activity.

Visit the Continuing Education page for information on if and how you can claim credit/hours for AMDA's education.

Disclosure Information:

The Society requires the disclosure of all speaker/faculty/planner's relevant financial relationships; presence of off-label use of a device or medication; and discussion of any experimental, new or evolving topic prior to each accredited education activity.

If the learner perceives any bias toward a commercial product or service, advocation of unscientific approaches to diagnosis or therapy, or recommendation, treatment, or manners of practicing healthcare that are determined to have risks or dangers that outweigh the benefits or are known to be ineffective in the treatment of patients please report this to the Society's staff.

All relevant financial relationships have been identified, mitigated, and resolved.
All relationships have been identified, mitigated, and resolved. 
The following AMDA Online Education Subcommittee members have financial relationships to report: Robert Zorowitz, MD, MBA, CMD – United Health Group: stock shareholder; all others have no relationships to disclose.
The speakers have no financial relationships to disclose.
AMDA staff have no financial relationships to disclose.